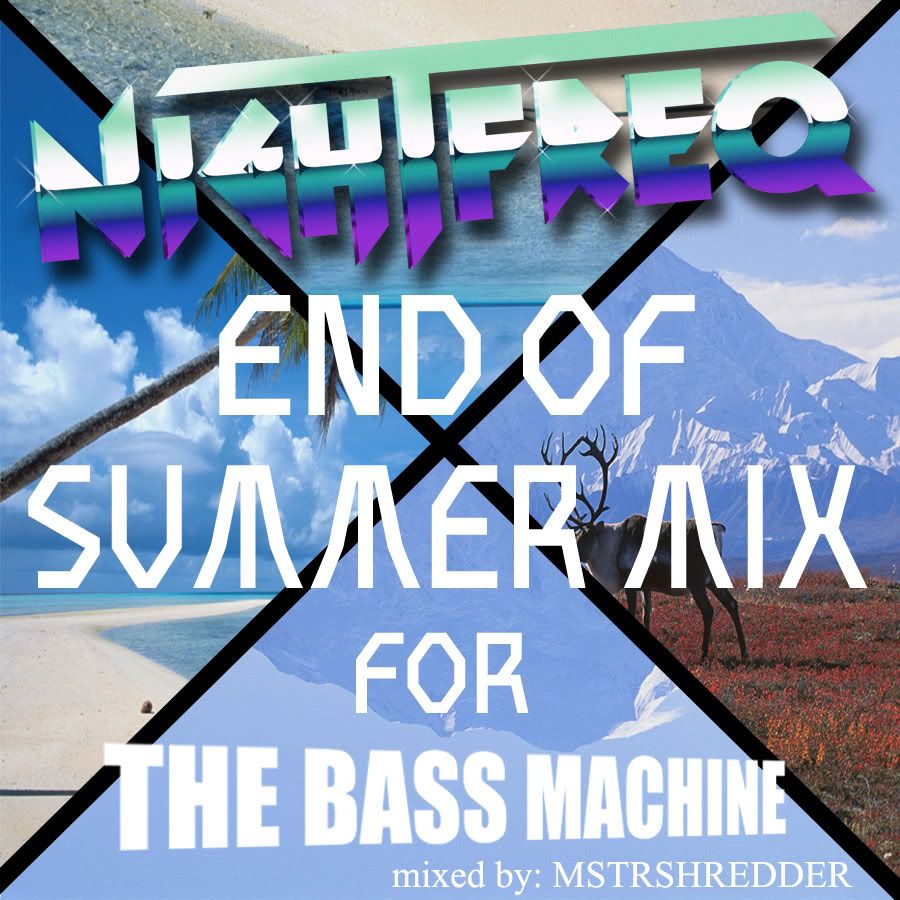 So the homies at
The Bass Machine
ask me to do a mixtape for them and i have been wanting to do and end of summer mixtape so i gave it a shot. I did a mixtape of all the tracks that would kind of sum up the end of the summer and well the end result i thought was pretty good. I did have to sprinkle some bangers in the mix so i hop you guys enjoy the mixtape i made! Get it son!!!!
MSTRSHREDDER End of summer mix tape for The Bass Machine by MSTRSHREDDER86
Here is the track list!
1) Terminal- Com Truise
2) Social Studies (plastic plates remix) -Body Language
3) Midnight City- M83
4) Record Collection (plastic Plates remix)- Mark Ronson
5) Electric light, 2nd sight- Muscle Hawk (un-released)
6) Raise Your Weapon (Madeon Extended remix)- Deadmau5
7) Underdog- The S
8) Hot Mess (Ride The Universe Remix)- Chromeo
9) Radio (Bastille Edit)- Duck Sauce
10) Move it! (original mix)- Hot Pink Delorean & Rory Lions
11) Roman (Oliver remix)- Housse De Racket
12) Electric Lady- Tesla Boy
13) ZHM- Mustard Pimp
P.S.
Sorry i have not been posting lately because honestly I have been lazy as shit but that will all change i wll do my best to post at least one topic or song a day. Wish me luck.....