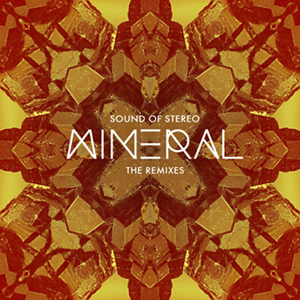 At the end of June, Sound Of Stereo released their Mineral EP, accompanied by a worldwide remix contest. Today, several weeks and dozens of contest entries from all over the world later, Sound Of Stereo proudly presents "Mineral - The Remixes", featuring amongst others the winner of the remix contest; the incredibly talented, young producers from Errorism, who gave an unexpected - but very effective - housey touch to the title track.
The other remixes on the EP are delivered by TWR72 (who demonstrate why they are one of the hottest remix duo's around at the moment),Loops of Fury (who destroyed dancefloors all over the world with their summer anthem "I Need"), John Roman (who is a very talented upcoming producer from Canada), Van Toth (who is hotter then a summer day in his hometown Miami) and tastemaker Neoteric, who teamed up with his buddy Wax Motif to deliver a great remix.

You can listen to all tracks on Soundcloud or YouTube. On release next Monday the 31st!!

Early support comes from The Bloody Beetroots, Cassius, Erol Alkan, Bart B More, DJ Chuckie, Boris Dlugosch, Alex Gopher, Beataucue, D.I.M...